ONDAMED deltok på American Academy of Anti-Aging Medicine 2014 i Orlando, Florida
A4M Orlando was a success! A big thanks to all of our team members at the show and of course all the medical practitioners who visited the booth.  Se her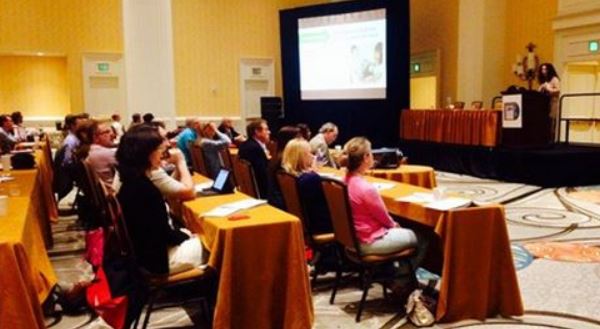 Dr. Silvia Binder, the CEO of Ondamed, giving her lecture on electromagnetic energy medicine at A4M in Orlando, Florida! What a moving presentation, excellent work!
American Academy of Anti-Aging Medicine
Established in 1992, A4M is a global medical education provider. Through our Anti-Aging Academy, we provide Anti-Aging breakthroughs, practical knowledge, treatment modalities and skills for the practicing physician and health practitioners through our live conferences and online programming.
http://www.a4m.com/anti-aging-conference-orlando-2014-may.htm